Releasing November 2019 - WARNING SHOT
PROTECTORS at HEART - Book 3
When an agent teams up with a local sheriff,

she doesn't realize his secret could endanger their lives…

With Homeland Security on high alert, Rylee Hockings heads into the field to thwart a foreign threat. But local county sheriff Axel Trace doesn't want the newbie federal agent treading on his turf. As he learns to accept her help, the stakes rise as he realizes he'll have to reveal a secret that could jeopardize her case—and cost them their lives.
BUY NOW
Amazon
Amazon UK
Apple Books
Nook
Kobo
BAM
I've just finished a new romantic suspense and you can get this eBook FREE! You get TROPICAL TARGET as a welcome gift when you join my VIP Readers list.. ... Novella - 80 pages
Two near-fatal accidents on their honeymoon put an FBI agent and Tribal Police Detective back on high alert.
Enjoy a FREE online read at Harlequin Online Reads. This romantic suspense is a thrill-ride and also holds some clues to my upcoming series: Protectors at Heart.
ROMANTIC SUSPENSE
Protectors at Heart
July 2019, August 2019, November 2019, December 2019
Apache Protectors: Wolf Den
Apache Protectors: Tribal Thunder
Trail Blazers series
The return of Jenna's favorite Western romances … Available again!
PARANORMAL ROMANCE
The Trackers
WESTERN HISTORICAL ROMANCE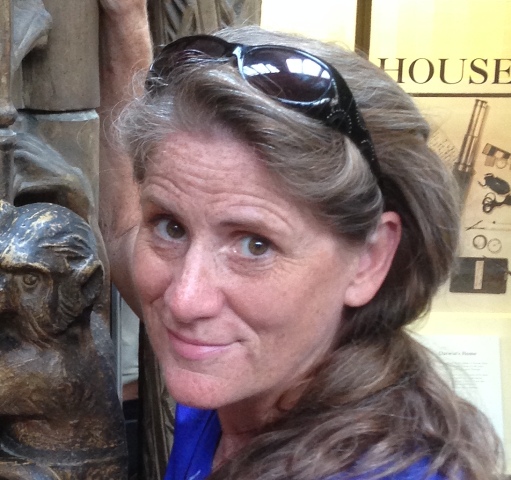 Publishers' Weekly Bestselling Author, Jenna Kernan, writes romantic suspense, Western Historicals and paranormal romance.
Jenna was raised in the Leatherstocking Region of Upstate, New York and is married to her college sweetheart. A natural redhead, she has recently transplanted to the Gulf Coast of Florida where she has increased he sunblock to SPF 50.

Follow Jenna on BookBub
Follow Jenna on Amazon